Horseback riding with us – excursion and tasting
One hour horseback excursion, immersed in the Vestine lands.
Relaxing experience for young and old riding beautiful horses, immersed in the nature of the Vestine Lands. Depending on the season it will be possible to do this adventure in a dedicated facility or in the environment. In the structure it is also possible to take advantage of: Wi-Fi, mini quad, animals on the farm, horse riding, Pic-Nic area, swimming pool, soccer and tennis, inflatables and much more. In the environment, the routes develop in the Alta Valle del Tavo, in the Voltigno or in the Valle della Nora.
For information and reservations call 0858278444 (also WhattsApp)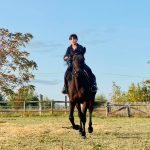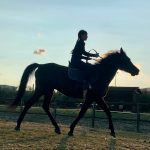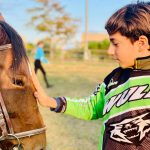 The journey includes: Horsemanship
Day 1
• Escursione a cavallo nelle terre vestine con degustazione.
End of journey