ACTIVITY SUSPENSION
Following the health emergency and in compliance with the provisions currently in force in Italy to contain the COVID 19 virus, we inform you that the WOLFTOUR offices will remain closed until April 3 p.v. It will however be possible to contact our. offices by forwarding any messages by email addressing them at info@wolftour.it. In case of need and / or urgency it will be possible to communicate with us by calling n. 3396842474.
COURIER-DELIVERIES
Call 3396842474, Thanks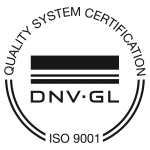 Choose Abruzzo for your winter and summer holidays! Choose Wolftour! We have an in-depth knowldege of our land, a multi-year expertise and we have recently been found conformed to the Quality Management System standard UNI EN ISO 9001:2008: that's a guarantee and a tutelage for the tour operators and the customers choosing our tourist services.
In the spotlight this month